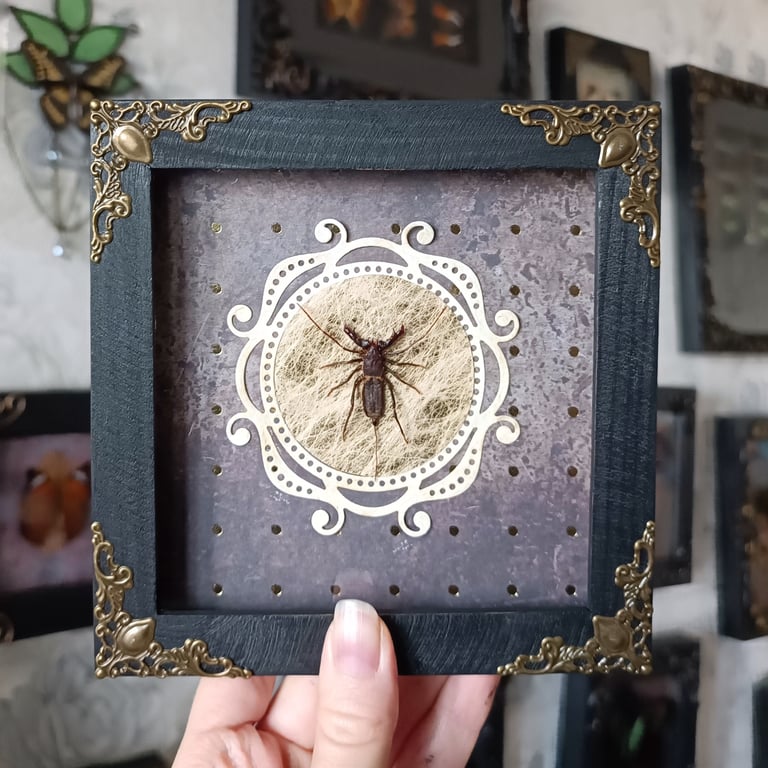 Measurements:
* Size of the box: 14.5 cm x 14.5 cm (5.7″ x 5.7″)
OUR MISSION is to retain the beauty of deceased creatures and share it the whole world.
The item does not need any fumigation or disinfection.
* It will be a great addition to the interior decor of your home or office.
►INSTAGRAM: www.instagram.com/tarantulabox
PLEASE FEEL FREE TO CONTACT US IF YOU HAVE ANY QUESTIONS
Taxidermy by Sergey.
Made in 2023, Minsk, Belarus