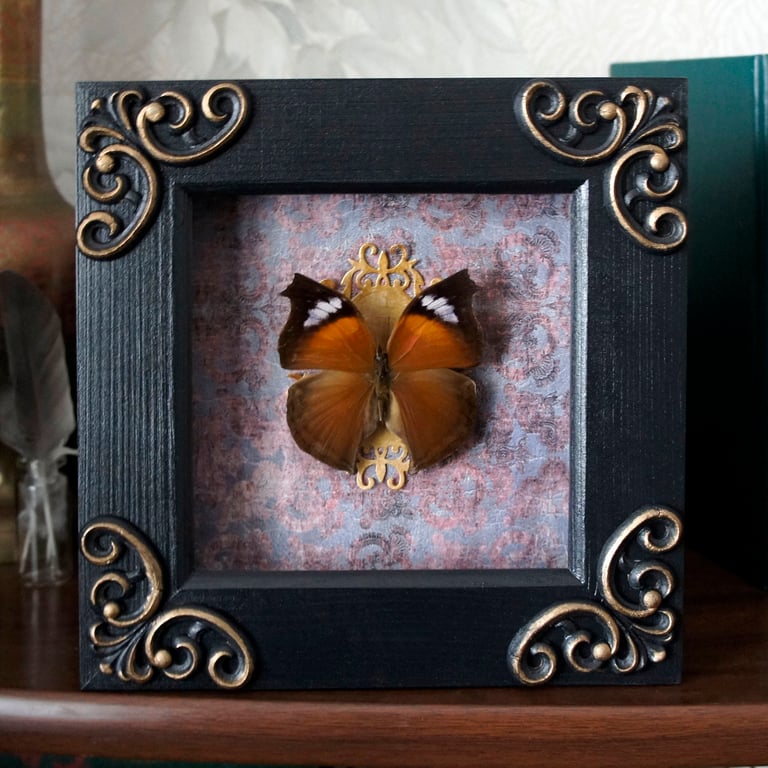 Measurements:
* Size of the box: 19.5 cm x 19.5 cm (7.7" x 7.7″)
NOTE: The chain hanger can be changed to a cord behind the frame back. Leave us a message if you want us to do this.
It is 100% handmade work that includes preserved butterfly, frame, painting, and decor. This frame is unique and sold as a single copy.
Specimens that used for mounting passed away their natural way.
OUR MISSION is to retain the beauty of deceased creatures and share it the whole world.
PLEASE FEEL FREE TO CONTACT US IF YOU HAVE ANY QUESTIONS
Taxidermy by Sergei.
Made in 2023, Minsk, Belarus